Inter Miami is set to face Cincinnati in the semifinals of the US Open Cup. The match is scheduled for August 24th, with the kickoff at 00:00 UK time. Cincinnati – Inter Miami: predictions, betting insights, odds, and statistics.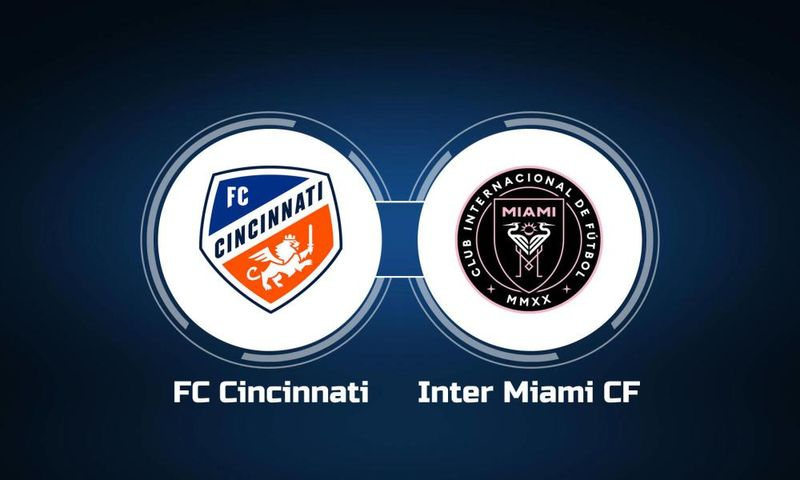 Cincinnati
Cincinnati hasn't enjoyed the best run of form in recent matches. This month, the Ohio-based club has yet to secure a single victory. At the beginning of August, Pat Noonan's team suffered a defeat against Nashville in the League Cup's Round of 16. The opponent managed to clinch victory through a penalty shootout.
Subsequently, Cincinnati had two weeks to prepare for the critical phase of the season. Regrettably, their first game post-break ended in disappointment. Earlier this week, Cincinnati faced a 0-3 loss on the road against Columbus in the MLS.
Nevertheless, an important detail to note is that Cincinnati has maintained an unbeaten record in regular time across 17 previous home matches, securing an impressive 15 wins during this stretch.
Inter Miami
Seven matches, seven victories – this dream scenario was beyond Inter fans' imagination just a couple of months ago. However, the arrival of Leo Messi completely altered their fortunes. Since the Argentine legend's debut, Inter Miami has emerged victorious in every single game.
Adding to their accomplishments, Inter Miami recently secured the title of League Cup champions, a feat made possible by the efforts of Messi himself. The Florida-based club demonstrated an exceptional performance throughout the tournament.
In fact, Messi clinched the titles of the best player and top scorer of the tournament, having netted an impressive ten goals.
The bright and eventful beginning of this new era caught many off guard. It appears that Messi hasn't once regretted his move from the intense European scene to the more comfortable environment of America.
Prediction
While Inter's defensive prowess may not be the most notable, they have Messi, along with the talents of Sergi Busquets and Jordi Alba. This trio is more than capable of quietly tipping the scales in any match's favour.
It's evident that Inter's prospects are on the rise, potentially leading them to clinch two major titles in just a few months, all thanks to Messi and his talented teammates.