While he may share the world champion status with his national team colleague, Mbappe, Dembele's dedication to his profession has been questionable. Unlike the committed and hardworking Kylian Mbappe, Dembele has been known to show up late for training on multiple occasions, displaying a lack of professionalism that has impacted his performance on the football field.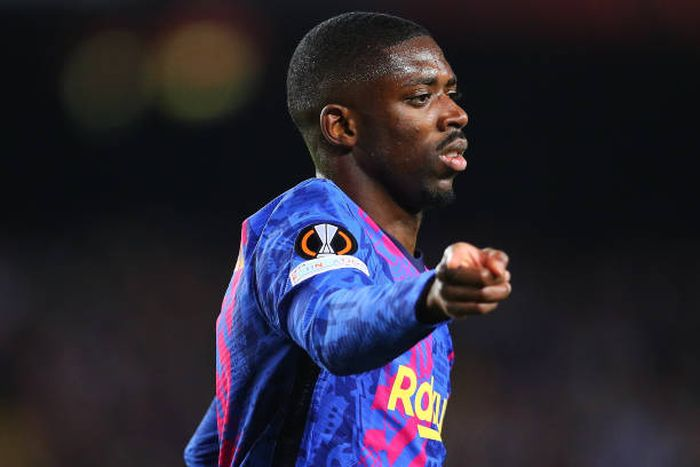 Although Dembele possesses impressive technical skills, is adept with both feet and boasts considerable speed, the numbers behind his statistics at Barcelona – 40 goals and 43 assists in 185 games – reveal a crucial flaw. Few of his goals have been decisive in important matches, and his presence in the team coincided with Barcelona's failure to reach the Europa League final twice in a row.
Unlike Neymar, who seamlessly integrated into a formidable trio with Messi and Suarez, propelling Barcelona to Champions League success under Enrique's management, Dembele struggled to grasp the team's style of play under Xavi. At 26 years old, Dembele does not hold a leadership position in the rejuvenated Barcelona. As a result, he opted for a cunning move, signing a new contract with the Catalan club for just two years, effectively keeping his options open and mirroring Mbappe's approach in Paris.
However, this new agreement does not grant Barcelona much control over Dembele's future. Any club worldwide can acquire him within a month for a mere 50 million euros. Given his history of injuries, it is unlikely that Barcelona's president, Laporta, is desperate to keep Dembele in the team. Barcelona's dreams of landing Mbappe were dashed as the French star expressed his interest only in a move to his childhood favourite, Real Madrid.
Dembele, on the other hand, seems to be driven primarily by financial considerations. He could have become a free agent a year ago, but no other club matched Barcelona's offers, prompting him to stay put. Previously, he left Borussia Dortmund in a contentious manner, and it would not be surprising if he now transfers to PSG for the speculated price of 50 million euros. Various sources from Spain and France have hinted at Dembele undergoing scrutiny in Los Angeles before a potential return to his home country, France.
Dembele's priorities seem to centre on financial gains rather than becoming a true footballing leader. While he possesses undeniable talent, his lack of commitment and questionable professionalism have overshadowed his potential impact at Barcelona. The imminent transfer possibilities suggest that a return to France might be on the cards for Dembele, where he could further his career with a different club.