The departure of Messi to Miami has disrupted the old offensive line, and the absence of a new striker symbolized humorously by referring to Mbappe's surname with a euro sign at the end (Mbapp€) in France, has left PSG fans impatient and capricious. Even though they need strikers, they are also considering parting ways with the three stars, namely Mbappe, Neymar, and others, due to Neymar's exorbitant salary that doesn't justify his performance.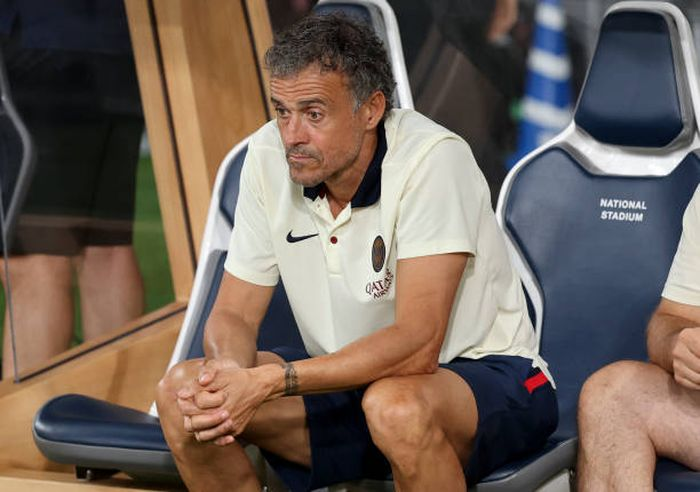 The recent acquisitions of Asensio and Ekitike have been made. However, there is still a void in the centre of attack that even Lee Kang-in, the attacking midfielder from Mallorca, cannot fill, as Mbappe showcased in a recent game. PSG's decision-making is influenced mainly by the sheikhs and Al-Khelaifi, which may lead to difficulties in creating a cohesive team where the collective goals are prioritized over individual players. It has resulted in numerous scandals and a long list of players refusing to move to Paris.
Prominent players like Mahrez, Mane, and Salah have all opted for other destinations, showing that PSG is losing out on potential signings to other clubs. Even Kane, who could fit well under Enrique's management, seems more inclined to join Bayern due to their clear and structured rules. The idea of keeping Mbappe and adding Vlahovic and Dembele to form the perfect attack is impractical and unlikely to materialize. Instead, the possibility of selling Mbappe to facilitate future transfers has become apparent.
Real Madrid seems to be the most probable destination for Mbappe, with negotiations potentially stretching over several years to ensure favourable payment terms for the Spanish club. PSG will receive only a portion of the record fee paid, while the rest will go directly to the player, making a move to Saudi Arabia for 700 million euros unrealistic. Such a move could also impact Mbappe's reputation and affect the contracts he holds with various corporations.
Time is of the essence for PSG, as they need to finalize deals for Mbappe and Dembele before the deadlines. Dembele's release clause is set to rise to 100 million euros after August 1st, prompting PSG to act swiftly. Dembele's departure may not heavily impact Barcelona, but PSG sees this as an opportunity to secure the winger and potentially sign a new centre-forward.
PSG's offensive line remains uncertain as they navigate through challenges with player signings and departures. The pressure to close deals swiftly and efficiently has intensified, and the club must carefully consider its options to create a competitive and balanced team for the upcoming season.