Lionel Messi has indicated that he is unlikely to play in the 2026 World Cup, dampening hopes of seeing him again on the international stage. While preparing for Argentina's friendly match against Australia on June 15 in Beijing, Messi spoke to Chinese journalists and shared his insight.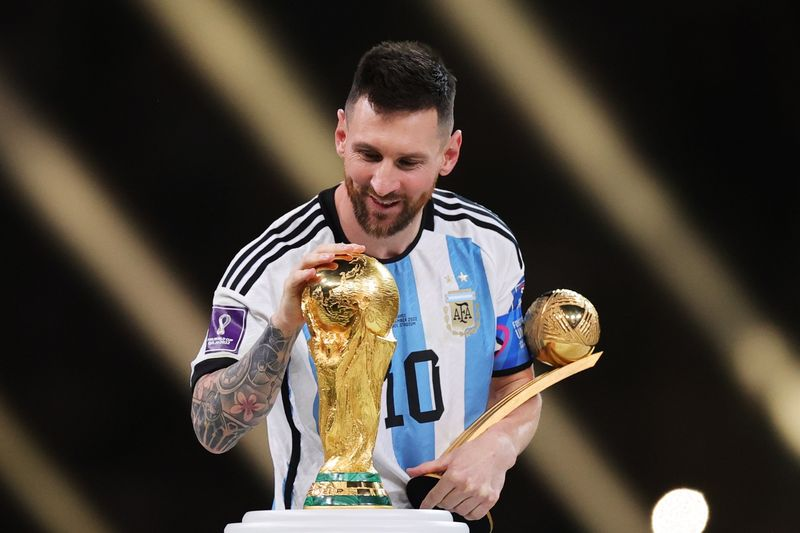 Pre-World Cup Thoughts and Statements
"I think not. That [World Cup 2022 in Qatar] was my last World Cup. I will see how things go, but I will not go to the next World Cup," Messi told Titan Sports.
Messi has considered possibly participating in the next World Cup since the tournament in Qatar. The Argentine star expressed his thoughts before Argentina's opening group match against Saudi Arabia, saying, "This will probably be my last World Cup. I feel good. I have arrived in great physical and personal shape."
After Argentina's 3-0 victory over Croatia in the semi-finals, Messi seemed resolute in his decision: "I am sure that Sunday will be my last match at the World Cup. It will be many years until the next tournament, and I don't think I will be able to take part. So I hope it ends in the best possible way."
However, after winning the final, Messi promised to continue his career with the national team, giving rise to hopes that he might participate in the World Cup hosted by the United States, Canada, and Mexico. National team head coach Lionel Scaloni did not provide a definitive answer but acknowledged that the decision ultimately rests with the player: "At the moment, I think we can leave a place for him in the national team for the next World Cup. What does it matter? We can keep the number 10 for him if he wants to continue. I think he has earned the right to choose what to do with his football career and with the Argentina national team."
Scaloni's Stance and Acknowledgment
When questioned about Messi's future in January, Scaloni restated his stance, saying, "I think a lot will depend on what Messi wants. If he feels good, we will be happy to have him in the team. The doors will always be open. It's good for the team when he enjoys himself on the pitch."
Messi clarified the situation in February, stating in an interview with Argentine publication Ole, "I've always said that because of my age, I think it will be very difficult to make it to the 2026 World Cup. I love playing football, I love what I do, and as long as I am fit, feel fit, and continue to enjoy it, I will do it. But the next World Cup is still a long way off."
A Glimmer of Hope for Fans
While Messi's previous statements suggest that he may not participate in the 2026 FIFA World Cup, there remains a glimmer of hope for fans, as he has left some room for interpretation in his recent interview.
In the coming summer, Messi will be joining Inter Miami in the MLS. The 2026 FIFA World Cup will take place in the United States, Canada, and Mexico from June 11 to July 19. Messi will be 38 years old when the tournament kicks off, adding further uncertainty to his potential participation.