Mauricio Pochettino is set to make his return to the spotlight as the coach of Chelsea, starting officially on July 1st. Let's take a moment to reflect on everything we know about him.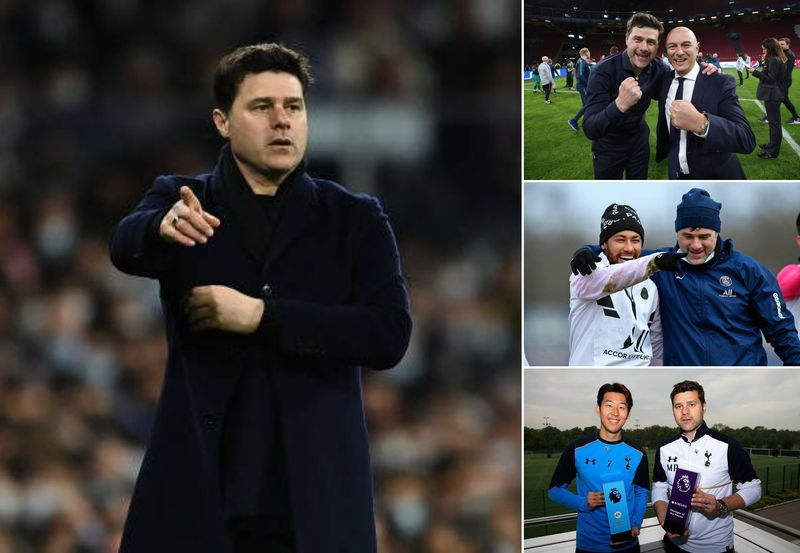 Impact at Southampton and Tottenham
Pochettino's impact was first felt at Southampton in the 2013/14 season. The team transformed remarkably, from relegating contenders to securing an impressive eighth-place finish. The players like Adam Lallana, Rickie Lambert, Jay Rodriguez, and Luke Shaw even earned call-ups to the English national team. Pochettino's revolution at Southampton caught the attention of Tottenham, where he soon moved on to continue his work. However, his departure from Southampton left a lasting bitterness among the fans.
At Tottenham, Pochettino implemented a rejuvenation process to lower the team's average age and promote young talents like Harry Kane, Dele Alli, Eric Dier, and Erik Lamela. He believed in giving opportunities to the younger players, emphasizing the importance of bravery and risk-taking. This approach yielded results, with Tottenham achieving a top-four finish in his second season and reaching the UEFA Champions League final in 2019.
Challenges and Departure from Tottenham
Despite his successes, Pochettino faced challenges, notably during the start of the 2019/20 season. Tottenham's form dipped, with poor performances in the Premier League and a heavy defeat to Bayern Munich in the Champions League. Criticism arose regarding Pochettino's demanding training methods, with reports suggesting they contributed to the team's struggles. Eventually, he left after a month of intense scrutiny.
A stint at Paris Saint-Germain
Pochettino's subsequent stint at Paris Saint-Germain (PSG) did not go as planned. While he secured domestic titles such as Ligue 1, the Coupe de France, and the Supercup, he fell short in the Champions League and failed to win the league title in his only full season. The challenges at PSG were further compounded by the club's complex dynamics, with stars and egos dominating the atmosphere. Pochettino's attempts to impose his cohesive pressing style, which had worked at his previous clubs, proved vain in such an environment.
Unconventional Methods and Beliefs
One of the intriguing aspects of Pochettino's approach is his belief in auras and using lemons to cleanse negative energy. He genuinely thinks he can see the aura of players and considers it a significant influence on his decisions. Additionally, he keeps a tray of lemons in his office, as he believes they absorb negative energy.
Pochettino's coaching philosophy revolves around bravery, both on and off the pitch. He insists that players must demonstrate courage in all aspects of life, including their playing style. Pochettino also strongly emphasizes discipline but believes in fostering open expression rather than imposing excessive fines for minor infractions. He aims to create a family atmosphere within the team, encouraging good relationships and empathy among the players.
Mauricio's admiration for Che Guevara is well-known, and he often refers to himself as a fighter. His experiences, such as a rafting trip with his staff and the incident where he prioritized saving his assistant under challenging circumstances, demonstrate his dedication to his team and his leadership.
Moreover, Pochettino often reminds players of their roots, urging them to reconnect with the passion and love they had for the game as children. He believes this connection is crucial for maintaining motivation and focus in football.
Pochettino's New Journey at Chelsea
As Pochettino embarks on his new journey at Chelsea, it is evident that his methods will challenge the players. However, those who have experienced his coaching style and witnessed its positive impact on their careers believe it is worth enduring any difficulties for Pochettino's guidance.
In conclusion, Mauricio Pochettino's coaching approach encompasses intense training sessions, a belief in auras, and the creation of a familial team atmosphere. While his methods may be unconventional to some, Pochettino's ability to inspire bravery, foster discipline, and remind players of their passion set him apart as a unique and influential coach.