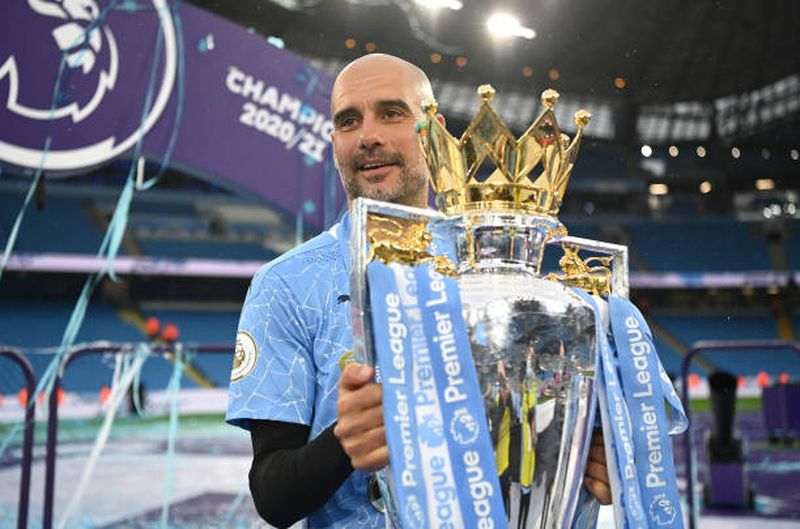 Pep Guardiola's journey at Manchester City began with a clear message to his players – a statement of togetherness and celebrating achievements. The squad he inherited from Manuel Pellegrini lacked the winning mentality Guardiola sought to instil. He had observed that during a crucial moment in the previous season, only Kevin De Bruyne was truly celebrating their qualification for the Champions League. Guardiola questioned why the rest of the team had not joined in, marking the beginning of his mission to create a winning culture at the club.
Fast forward six years, and Manchester City has achieved the treble. Under Guardiola's guidance, they have won five league titles in six years, becoming only the fifth team in English football to achieve a three-peat. They have secured the domestic treble, a feat no other English side has accomplished. Additionally, they have claimed four consecutive Carabao Cup titles, two FA Cups, and, finally, their first-ever Champions League trophy in Istanbul.
It may be tempting to assume that Guardiola chose the richest team with the best facilities and effortlessly found success. While it is true that City had provided Guardiola with optimal conditions for his work, when he joined the club in 2015, he saw numerous challenges ahead at the Etihad. He recognized the need to establish a winning mentality, as City had a pattern of regressing after each title triumph under previous managers. Guardiola knew he had a limited time frame to achieve his goals, as he expected to stay at the club for less time than he eventually had.
While Guardiola is sometimes perceived as arrogant, those who know him closely understand that his intensity and dedication stem from his background, with his father working as a bricklayer. Guardiola believes he is not exceptionally talented and compensates for it with an exceptional work ethic.
A lesser-known aspect of Guardiola's managerial style is his ability to recognize when players need rest, often detecting small signals in their body language. While City boasts an impressive sports science operation, Guardiola's keen observation and understanding of their needs determine much of the players' playing time.
Although he may not appreciate having his methods questioned by journalists, Guardiola actively seeks alternative viewpoints and solutions from his assistant coaches and other team figures when overcoming opposition. He constantly looks for new play methods, making subtle variations in each game that casual observers often overlook. Only those deeply immersed in football can genuinely appreciate the tactical nuances that Guardiola brings to every match.
Pep Guardiola's success at Manchester City is a testament to his ability to create a winning culture, overcome challenges, and continuously innovate. His dedication, work ethic, and astute player management skills have propelled City to unprecedented heights in English football. As Guardiola continues to shape his team's future, fans can expect even more exciting and tactical brilliance from this managerial genius.