Hibernian is riding a wave of success with two consecutive home victories. Can they maintain their winning streak against the formidable Aston Villa on August 23rd?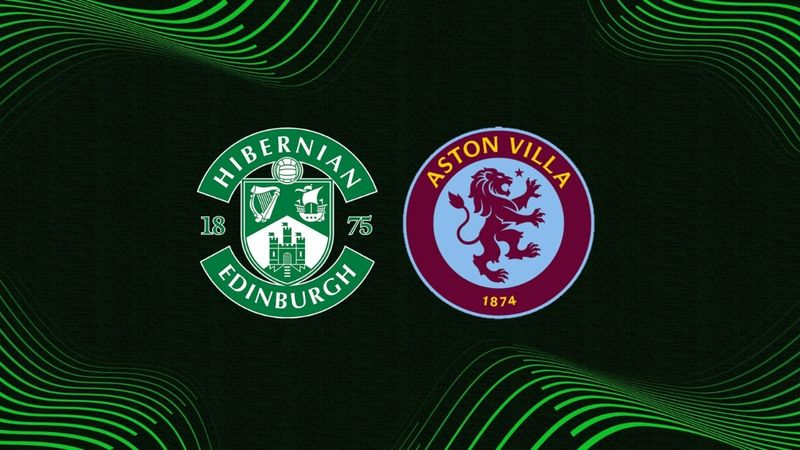 Hibernian
Competing in the Scottish Championship, Hibernian navigated through the final qualification rounds by overcoming comparatively weaker adversaries like Luzern and Inter Club d'Escaldes. Thus, the upcoming clash against their formidable opponents will be a litmus test of their prowess. It remains to be seen how the club will fare against this challenge.
Aston Villa
Aston Villa is a well-known name among European football fans, although their presence in European cups has been rare. Their most recent participation dates back to 2010, representing a significant hiatus. However, the arrival of the English team's head coach, Unai Emery, has proven to be a game-changer. His strategic insight has injected greater aggression and attacking flair into the club's gameplay.
Prediction
Both teams boast a potent offensive front. The hosts have found the net in their last six outings, while the visitors have struck at least once in a remarkable 11 consecutive matches. Hibernian is acutely aware of the need to deliver a stellar performance on their home turf, knowing that the battle in England will be far from easy. Considering all these factors, it's reasonable to anticipate that both teams will find the net within the 90-minute game duration.
In the initial round of the EPL, Aston Villa suffered a heavy defeat on the road against Newcastle United. However, they rebounded with a commanding victory against Everton on their own grounds. This triumph likely elevated team confidence, and it's plausible that the club will assert its prowess in the first qualifying match to determine who deserves to progress.
On average, Hibernian secures 5.1 corners per match, while Aston Villa maintains an average of 4.8. Given the attacking nature of both clubs, an abundance of corner kicks is foreseeable.
Our prediction is that both teams will register goals on the scoreboard.