Following Messi's departure, Bernardo Silva emerged as the prime contender to fill Lionel's shoes at PSG. However, the midfielder's preference leaned towards Barcelona, a desire hindered by the financial woes of the Catalan club. At 29 years old, Portuguese talent Bernardo Silva remains bound by a two-year contract with Manchester City. Likewise, 31- years-old Salah is under a two-season contract with Liverpool. The eyes of the football world have shifted towards PSG's interest in Mohamed.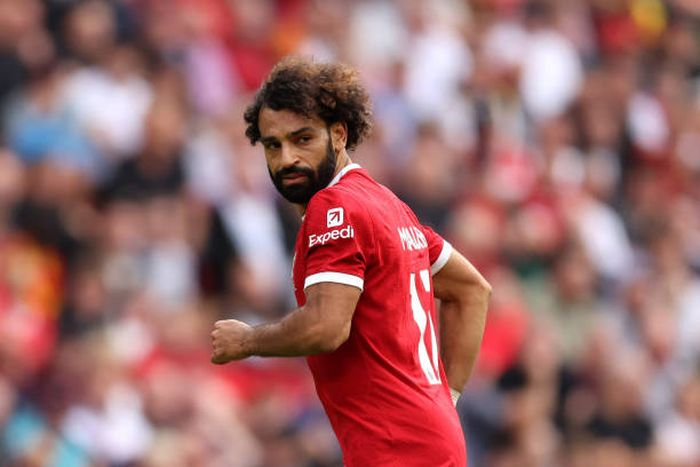 Salah's decision to decline PSG's offer stems from the turbulent state of the Parisian club. Despite Liverpool's ongoing transformations, he comprehends that the team enjoys a more stable position under its current leadership. A rationale exists for staying with a club that holds him in high regard. Nevertheless, one must recall where players like Henderson, Firmino, Mane, and Fabinho found themselves today. Salah maintains connections with peers who opted for lucrative contracts driven by financial motivations.
Agents emphasise to players that the window of opportunity might close within a year or two, urging haste in decision-making. Salah himself is contemplating a departure. A substantial €180 million sum for two years is being presented to him by Al-Ittihad, a team featuring the likes of Kante, Fabinho, and Benzema.
These are enticing terms, although money hasn't been Salah's primary motivation for a long time. The Liverpool winger earns €54 million annually, encompassing both wages and endorsements. This amount, however, doesn't account for the significant British taxes.
The sheikhs' offer of €90 million annually is approximately three times what Mo currently receives, and it comes tax-free. The football landscape is witnessing a gold rush, propelled by Ronaldo's move to Saudi Arabia, triggering a domino effect. Those accused of succumbing to greed point to the Portuguese superstar as a precedent: "Look, the first billionaire footballer in history is playing in a minor league." Yet, this scenario has dual implications. Footballers are treated like commodities by the Saudi authority.
The reality of this trend was apparent when Salah was linked to Real Madrid a few years ago. The transfer from Liverpool to Madrid is a monumental event in football. The Egyptian could seamlessly fit into a scheme alongside Benzema and Vinicius, in contrast to the ill-fitting combinations involving Hazard and left-back Mbappe. Nonetheless, Mohamed should not partake in a football charade in the desert. Saudi Arabia stands in breach of one of the fundamental principles of the beautiful game – the unity of players with contrasting skill levels on a single team.
A person's reputation holds as much significance as their legacy. This summer exposes the hypocrisy of preaching values, ethics, and genuine love for the sport. If a player is genuinely devoted to football and significantly younger than figures like Benzema and Ronaldo, they will resist the allure of Saudi money. Succumbing to such a decision would inevitably brand the player a mercenary in the eyes of fans. Those who choose to compromise for fleeting gains must bear the consequences of such choices. The course of aligning with questionable interests is yet to unfold fully.