David De Gea's form and influence have dwindled in recent seasons, losing his position as Spain's number one goalkeeper and facing criticism for his performance. The Spanish national team's success in the Nations League final today does not rely on De Gea's form, highlighting his diminishing influence. Psychological issues may be affecting De Gea, leading to a decline in his leadership qualities.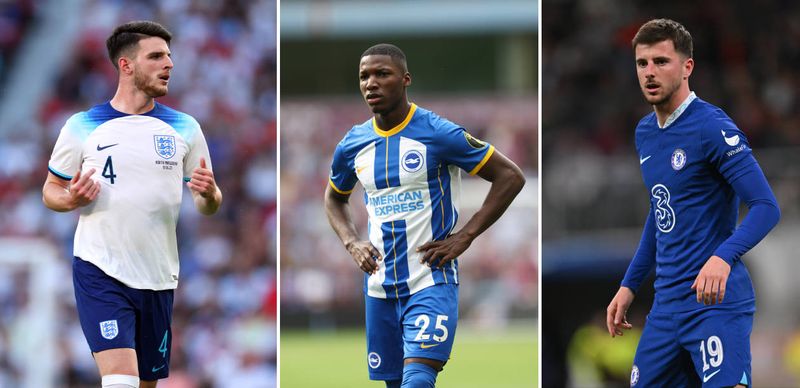 The Search for a New Schmeichel-Like Goalkeeper
Manchester United's pursuit of a new goalkeeper to replace De Gea has faced obstacles. Players like Gianluigi Donnarumma and Jan Oblak have previously been linked with the club but chose other destinations. Donnarumma opted for PSG, where he has a chance at winning the French championship, while Oblak won the Spanish title with Atletico Madrid. Finding a successor to the legendary Peter Schmeichel has proven challenging for Manchester United.
De Gea's Departure and Rebirth of Manchester United
De Gea's potential departure from Manchester United could symbolize a fresh start for the club. The goalkeeper's rejection of a move to Saudi Arabia could result in him sitting on the bench for a year, making his departure from the club inevitable.
This summer could see Manchester United bidding farewell to another long-serving player, Phil Jones, who has struggled with injuries. Resolving De Gea's situation would help alleviate the anxiety that has plagued him and hindered his growth.
During Sir Alex Ferguson's tenure, goalkeepers played a crucial role in Manchester United's success. The likes of Peter Schmeichel and Edwin van der Sar were vital components of the team's achievements. Ferguson understood the significance of having a reliable goalkeeper, even before building the team around talents like Cristiano Ronaldo. The legacy of Ferguson's goalkeeping choices sets a high bar for any potential successors.
The Challenge of Finding Suitable Goalkeeper Options
Manchester United's search for a new goalkeeper has been met with difficulties in finding players of Schmeichel and van der Sar calibre. While there have been reports of promising goalkeepers in the transfer market, they have not yet reached the same level of excellence. Ederson, Donnarumma, Oblak, and Courtois were among the names mentioned but were ultimately unavailable or chose different paths.
As Manchester United looks to address their goalkeeping situation, the club faces the challenge of finding a successor. David De Gea's struggles have highlighted the need for a reliable and influential goalkeeper. However, securing a goalkeeper of similar stature remains a daunting task. On the other hand, Arsenal is prepared to invest £200 million in transfers, targeting players like Declan Rice, Moises Caicedo, and Mason Mount in their quest for title contention.