Brighton midfielder Moises Caicedo has emerged as a strong contender to join Chelsea's ranks. During the January transfer window, the Seagulls managed to fend off interest from Arsenal in the 21-year-old midfielder, convincing him to stay with the club. Brighton extended his contract until 2027 to retain his services, ensuring they would earn substantial money from his future sale – an inevitable occurrence given the current economic climate.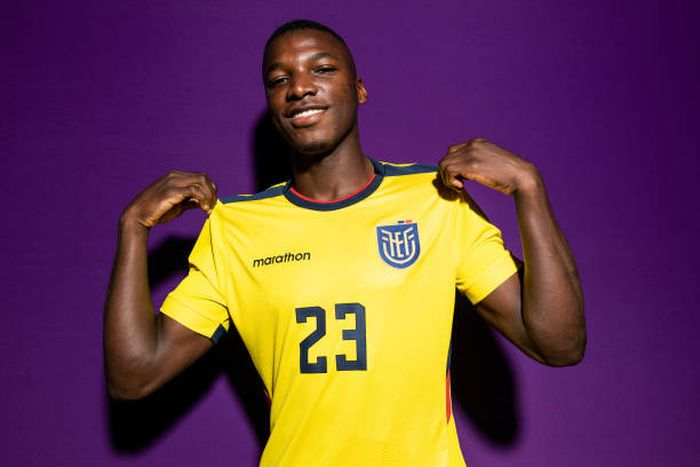 Meanwhile, Arsenal's interest in Caicedo has waned as they recently acquired Declan Rice from West Ham for a staggering £105 million, effectively addressing their need for a strong supporting midfielder. Now, the race for Caicedo's signature is being led by Chelsea, who have reportedly made a £70 million bid for him, which Brighton rejected.
Career Trajectory
The Ecuadorian midfielder's career has been nothing short of meteoric. He moved to Brighton in August 2021 from Independiente del Valle, renowned for its impressive academy. His transfer cost the Seagulls £4 million. Soon after, Caicedo went on loan to Belgian club Beerschot to gain valuable European experience. Upon his return to Brighton, he quickly established himself as one of the best young midfielders in the Premier League, earning high praise for his defensive abilities.
Impressive Statistics
Caicedo's performance in the previous season showcased his brilliance on the field. He ranked second in the Premier League for both rebounds (100) and interceptions (56), making him a crucial asset in defensive midfield. His tackling prowess also placed him eighth in the league with 248 successful tackles. Notably, he possesses excellent decision-making skills and tactical awareness, creating a solid foundation in the midfield and facilitating swift counterattacks for Brighton.
Stability and Maturity
At just 21 years old, Caicedo demonstrates a level of maturity beyond his age. Already capped 32 times for the Ecuadorian national team, his experience at an international level further underlines his impressive development. He joined Independiente del Valle's academy relatively late, around 15, but quickly proved himself a hardworking and reliable player. His humility and willingness to learn have endeared him to coaches and contributed to his rapid rise in the footballing world.
Creative Contributions
Caicedo's impact goes beyond defensive responsibilities, as he excels in the creative aspects of the game. With an accuracy rate of 88.8% for his passes, including 83% for long passes, he adeptly moves the ball forward, often initiating Brighton's dangerous attacks. Despite these positive attributes, some room for improvement remains, particularly in refining his chances, as his connections from deep can be unpredictable and erratic.
Potential Role at Chelsea
If Chelsea utilizes a formation with two central midfielders, similar to Brighton, Caicedo could pair well with Argentine midfielder Enzo Fernandez, Chelsea's record signing at £106.8 million in January. This pairing could free up Fernandez to focus on creativity while Caicedo provides defensive cover and support.
Replacing Kante
Caicedo's stamina and work ethic make him a natural candidate to cover vast areas in the midfield, a role previously occupied by the departed N'Golo Kante. While replicating Kante's distinctive style is challenging, Caicedo's statistics show similarities in rebounds, interceptions, and tackling. Notably, the Ecuadorian offers added attacking potential, as demonstrated by his chances created and shots on goal for Brighton.
Competition for Caicedo's Signature
Chelsea may face stiff competition for Caicedo's signature, as Arsenal and Liverpool also show interest in the young midfielder. Liverpool, in particular, may be in the market for a reliable central midfielder due to potential departures. Meanwhile, Manchester United also seeks a stable partner for Casemiro in their midfield.
With his all-around abilities and remarkable potential, Moises Caicedo could be the perfect replacement for the departed N'Golo Kante, providing Chelsea with the defensive solidity and attacking contributions they seek.