Nkunku's Transfer to Chelsea and the Expectations Christopher Nkunku has completed his move from Leipzig to Chelsea, signing a six-year contract with the London club. The transfer fee of £53 million confirms the Blues' commitment to bringing in the French midfielder.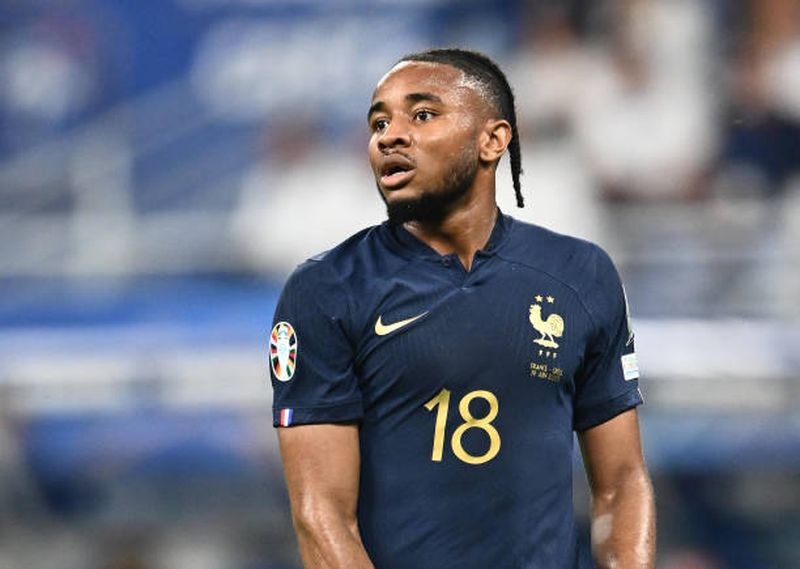 While Nkunku has performed exceptionally well for Leipzig in recent seasons, Chelsea's decision to invest in yet another attacking midfielder raises eyebrows. The outcome of this transfer remains to be seen, as Nkunku needs to fit into Mauricio Pochettino's tactical system.
Uncertainty Surrounding Nkunku's Role at Chelsea
It is unclear how Chelsea plans to utilize Nkunku in their squad. The agreement with the Frenchman was reached during Graham Potter's tenure as manager, and now it is up to Pochettino to make the decisions. Nevertheless, it is evident that Chelsea highly values Nkunku's versatility and adaptability. The question remains: in which position will Nkunku be most effective?
Nkunku's arrival at Chelsea coincides with the appointment of Pochettino as the new head coach, which bodes well for the player. Pochettino has traditionally favoured a 4-2-3-1 formation, in which Nkunku could thrive as a number ten, operating between the midfield and the strikers.
Nkunku as an Option for Chelsea's Forward Line
Considering Chelsea's lack of a traditional centre-forward, Nkunku could potentially operate as a lone striker. The club is reportedly not rushing into signing a new striker, and Nkunku could serve as a short-term solution in that role. His previous performances under Leipzig coach Marco Rosé indicate that he is capable of excelling in that position, having scored 70 goals in 172 games for the German club.
Nkunku's Versatility and Potential Impact
Chelsea can compensate for certain qualities lacking in their current strikers by utilizing wingers effectively. While Hakim Ziyech and Christian Pulisic might leave the team, the Blues have Noni Madueke, Raheem Sterling, Mykhaylo Mudryk, Carney Chukwuemeka, and Mason Mount competing for starting positions. Additionally, Nkunku's experience playing on both flanks at Paris Saint-Germain and Leipzig makes him another valuable option for Chelsea.
Possibility of Sticking to a Three-Back Formation
Pochettino might choose to maintain the three-back formation, considering the current squad dynamics and the absence of Reece James and Ben Chilwell as backup options. In this setup, Nkunku could operate as one of the two players behind the sole striker.
In conclusion, Nkunku's arrival at Chelsea presents both opportunities and challenges. Pochettino's tactical decisions will be crucial in maximizing Nkunku's potential and addressing Chelsea's main problem.